Putting Money Back in Your Pockets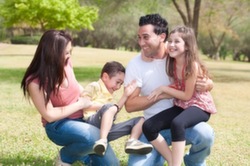 Kevin's wife, Brooke contacted The Purple Card® for assistance with filing claims for their Flexible Spending Account (FSA) and Health care Reimbursement Account (HRA) plans.
Their Patient Advocate at The Purple Card® gathered all of the Explanation of Benefits (EOBs) through the insurance carrier's website, completed the claim forms, and submitted all of the documents for reimbursement. The Purple Card® saved this family time and money by filing their FSA and HRA claims for a total reimbursement of $1,625.24!
The happy spouse shared the following comment about her experience with The Purple Card®:
"Thanks so much. I really do appreciate all that you do to make the benefits at my husband's employer easier for their employees!"